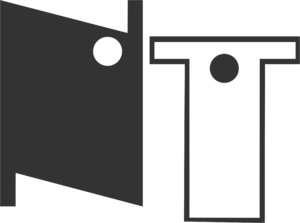 Established itself with our head office situated at Chennai, Tamil Nadu (India) in the year 1988. As a Sole Proprietorship Firm, we have emerged as a supplier, wholesaler, trader and retailer of wide range of fabric.The main objective of our company is to provide Quality products in order to satisfy our customer.Our huge array of products comprises of china silk fabric, superior satin fabric, Sequin Fabric, Lycra Fabric, Velvet Fabric, Creap, Fabric, Tissue fabric, Knitted Fabric, Textile Fabric, Can-Can (Bakram) Knit and many more.Our products are of superior in quality, attractive in designs, available in different patterns and very eye catching designs which is quality approved by the experts. We always follow a client-centric approach and work hard to meet the exact needs of customer. We offer our extensive product range at competitive prices in the market and ensure our customers of time prompt completion of our assignments with quality guaranteed.Due to our fair business practices, stringent quality standards, timely delivery, customer-oriented approach and competitive pricing structure, we have become the best option of our respected customer all across the nation and creating a top notch position of the organisation.
Our firm is supervised by our CEO, Mr. Mukesh Kumar.His rich industry knowledge and experience helps us to meet the demands of our clients in an efficient manner. He motivates his employees so, that they work efficiently and effectively.With the help of his ideas and healthy working environment, workers do their work in mean time and efficiently. He always keeps an eye of check maintained on overall tasks and processes that runs in our premises.
The success of our organisation is exclusively devoted to our team of experts, who have rich industry experience in their respective domain. A good working atmosphere is created by them, in which all work in coordination and cooperation to perform the functions as per the guidelines. Our professionals also make dedicated efforts in order to satisfy our esteemed customer requirement in the best possible manner. Our team members play an important part for us and are able to perform multiple tasks in a specific time.
We initiated our venture with customer and quality-centric approach, to provide maximum satisfaction to our customer.Our efficiency in the domain is reflected by the approval granted to us by various industry standards.Through a vast chain of transportation, our products range is delivered in stipulated time period to provide convenience to our customers.With fair business policies and customer centric approach, we have successfully built a trust factor among our customer.
We are dealing with many kind of material which is used for many purpose as mention:
Classical Dance Costumes – Royal palace is the finest quality in china silk which is use for Bharatanatyam and other classical dance costumes.
Western Dance Costumes – We have many collection varieties in sequence work and different type of shiny fabrics which is used for many competitions, stage shows, cine field, school annual day, sports day and many other dance events.
Zari Fabrics – We have good collection zari fabric in many ranges and in many quality. Zari fabrics is mostly used for Drama costumes, church Alter, Dharga, Temple cloth and Designing purpose.
We have many variety and quality in Sequence Work, Knitted Fabric, Velvet, Decoration Cloth, Foil Print Fabric, Satin, Cotton, Stretch Cloth for Fashion Designing.
You can find most of our cloths in leading Stores, Dance Costumes Company, Church, Dharga, Temple, Decoration Company.